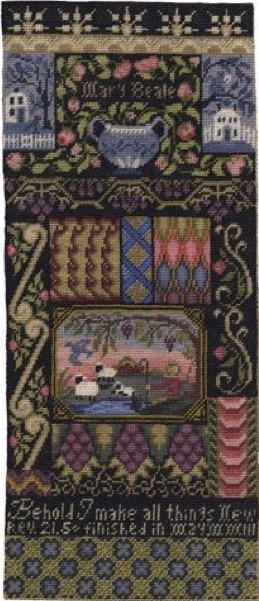 Pocketbook Needlework 2003
In my last Pocketbook Needlework 2003, I had just launched my website so this was the new way to deliver my needlework. It was a "thing" that was very new to me and I wasn't sure I liked it! The wonderful thing about this way of delivering my charts was that it was instant! I do like instant! The down side is while you are very connected quickly in a strange way you are not connected at all.

In this series, I add the last two Sampler Stockings, number 13 and 14. I did quite a bit smalls as well as a needle roll. I did a family Christmas bib (one of my favorite projects). I concluded with designs for pockets, pouches, and purses. It seemed fitting!