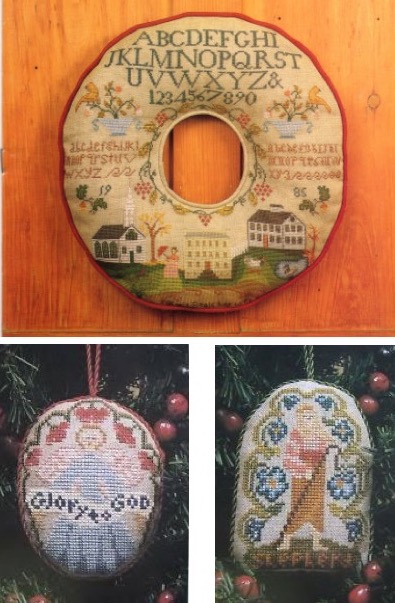 Pocketbook Needlework 1999
In my Pocketbook Needlework 1999 series, I decided to go with a travel theme. My husband and I have lived in England and Germany and so I created needlework that I felt represented those countries. We have not lived in Greece or Turkey, but have been there many times. I concluded the travel in New England.

In this series there is a reprint of my Sampler Wreath, and my Christmas ornament cards. I also have some Turkish style slipper designs for needlepoint, an egg cosy, a tea cosy, another sampler, two more medieval angel stockings, and some special baby bibs, one which says "A little child shall lead them." There are charts for other things as well.