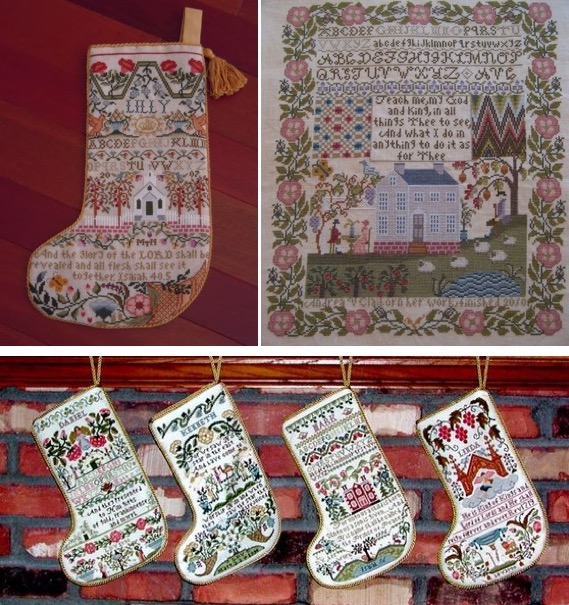 Pocketbook Needlework 1998
In my Pocketbook Needlework 1998, I wanted to create the series around a theme. I have always wanted to live on a farm and I wanted to live in Maine so I created for myself an imaginary farm on the coast of Maine. I never dreamed at that time that I would actually live in a fishing village on the coast of Maine (albeit just during the summer). While our cottage (which is called a camp up there due to the fact that it's not insulated) is right on the coast, we only have an acre so it's not really a farm, but it suits us just fine. On my imaginary farm though, I do all kinds of wonderful things!

In this series I created small needlework projects for such as a bellpull, tea cosy as well as many other things, but I also added two more Sampler Stockings, number 11 and 12, and a large sampler. Pictured here. The large sampler is from Andrea at Deep Fried Cupcake. I cannot give credit to the Sampler Stockings because I have lost who they belong to. Hopefully, someone can inform me! Aren't they all lovely though?